The chess world champion reached the landmark during a highly successful year and now has his sights set on a record unbeaten streak in chess, he tells Sean Ingle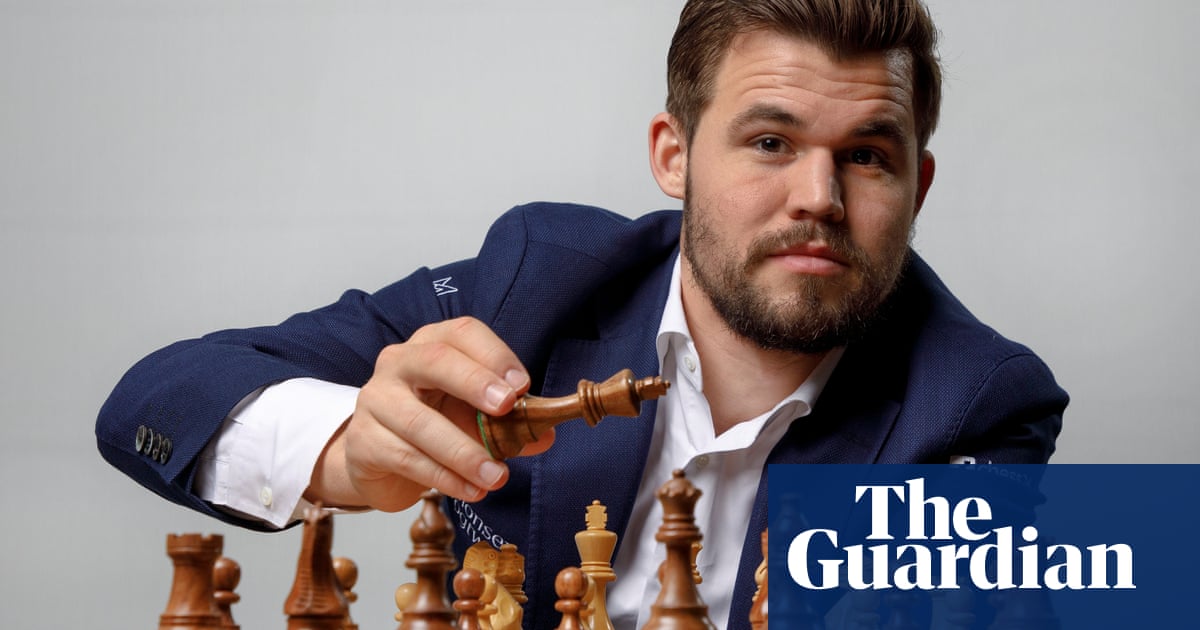 Im not a highly cultured guy, says the worlds strongest chess player and, for a brief giddy moment before Christmas, the No 1 Premier League fantasy football player on the planet. I dont think I do too much different from other people during my downtime. I play and watch football, and some NBA games. And I spend time working on my Fantasy Football team, obviously.
But for all Magnus Carlsens grandmasterly levels of selfdeprecation, there is no doubting that December 2019 was an extraordinary month, as the man called the Mozart of chess in his early teens hit the highest notes on and off the board.
Professionally, victories in the world rapid and blitz chess championships earned the 29-yearold Norwegian the triple crown, alongside the classical world title he has held since 2013. Meanwhile two goals from Liverpools Mohamed Salah against Watford also propelled Carlsen to the top of the official Fantasy Premier League rankings, ahead of 7.3 million people, an achievement that quickly went viral.
But Carlsen is dismissive of suggestions that it has anything to do with his extraordinary brain power, which meant that by five he could recite the populations of all 422 (now 356) Norwegian municipalities and name every capital city in the world and that by 13 he was a grandmaster.
Read more: http://www.theguardian.com/us