Legal threat comes as campaigners warn UK government that courts are being used to intimidate journalists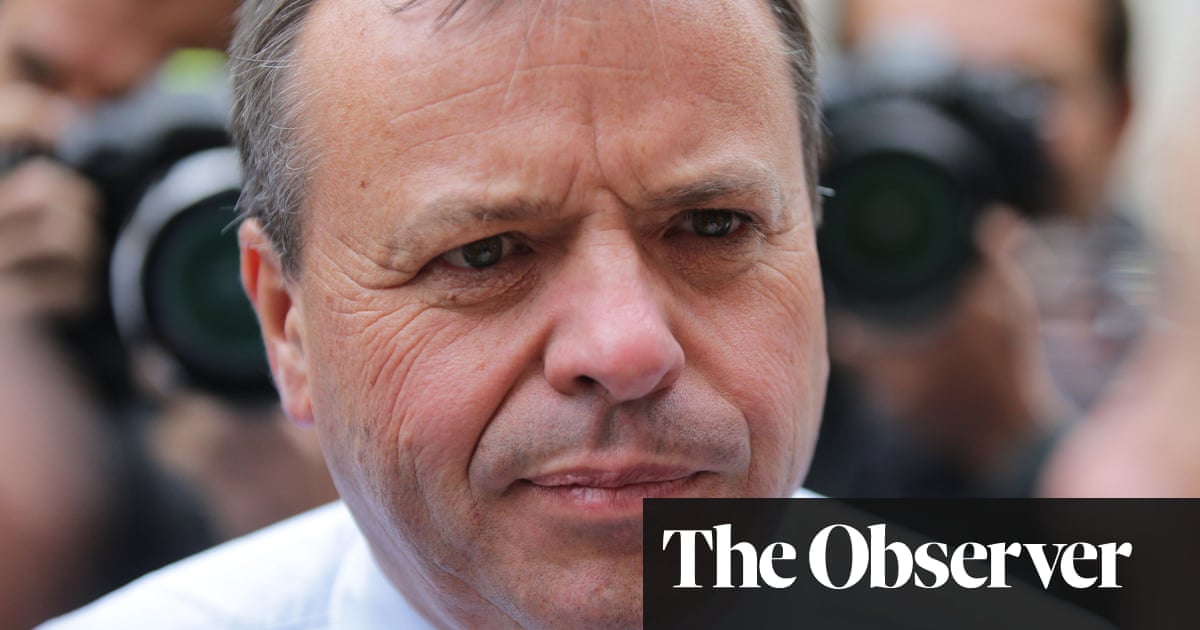 The businessman Arron Banks and the unofficial Brexit campaign Leave.EU have issued a legal threat against streaming giant Netflix in relation to The Great Hack, a new documentary about the Cambridge Analytica scandal and the abuse of personal data.
The threat comes as press freedom campaigners and charity groups warn the government in an open letter that UK courts are being used to intimidate and silence journalists working in the public interest.
In a joint letter to key cabinet members, they call for new legislation to stop vexatious lawsuits, highlighting one filed last week by Banks against campaigning journalist Carole Cadwalladr.
Award-winning reports by Cadwalladr, a freelance journalist who works for the Observer, have led to multiple investigations by regulators, and a $5bn fine for Facebook.
The legal claim against Ms Cadwalladr, issued on 12 July by lawyers acting for Arron Banks, is another example of a wealthy individual appearing to abuse the law in an attempt to silence a journalist and distract from these issues being discussed by politicians, the media and the public at a critical time in the life of our democracy, the letter says.
Banks had not seen The Great Hack, which comes out on general release on Netflix this week, when he instructed lawyers over the documentary.
London law firm Kingsley Napley, acting on behalf of Banks, his company Eldon Insurance, and Leave.EU, said in a letter on 16 July that their clients were concerned it would include false and defamatory allegations about their clients made by Cadwalladr and others.
The Observer understands they demanded a right to see any allegations made in the film, and be given a chance to respond, by Wednesday 17 July. The lawyers warned Netflix they would rely on any failure to respond, or failure to meet their demands, in any future legal proceedings they considered necessary or appropriate.
The Great Hacks co-director Karim Amer said: We have received a letter from Arron Bankss solicitors, which we have responded to, making clear that we stand by the contents of the film and will vigorously defend against any claim. We find it ridiculous that Arron Banks and his solicitors would issue such a letter without having seen the actual film.
We would invite Mr Banks to watch the film when it premieres worldwide on Netflix on 24 July. He added that Banks would be welcome at a London screening at the ICA that day.
The Observers editor, Paul Webster, criticised the legal action against Cadwalladr. Throughout her investigations she has been the target of a relentless campaign of smears and vilification by some of the subjects of her inquiries, he said.
The latest legal threats are a further attempt to smother vital investigative reporting.
Banks said: Im a great supporter of a free media and press. Unfortunately, Brexit has caused a breakdown in usual journalistic standards.
What we wont tolerate is outright lying or misrepresentation of the facts Carole Cadwalladr will have to stand up her wild claims in court and face the consequences or apologise, he said. He did not comment on the letter sent to Netflix.
Press freedom campaigners who signed the joint letter to the UK government say they have noted a growing trend of wealthy individuals using lawsuits to silence or intimidate journalists.
Read more: http://www.theguardian.com/us